Online GRE Preparation
Online (Live) GRE Classes start 30th September

To enroll for the session, please Whatsapp us at 03228057328.
Our 8-week long GRE session helps you prepare for all areas tested on the exam i.e. the Analytical Writing Assessment Section, Verbal Reasoning Section and the Quantitative Reasoning Section. The session includes online (live) lectures, practice material, mock exams and everything else you need to prepare for the test. In addition, we generally conduct a few sessions on graduate admissions so students can prepare their graduate school application better.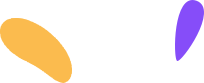 Practice Questions: 1500+
Free Fulbright & Foreign Admission Counseling
Online Seminars by our Alumni outside Pakistan
Class Timings:
Optional Class: Thursday : 7pm to 9pm
Mandatory Classes:
Saturday : 12 00pm to 3 00pm
Sunday: 12 00pm to 3 00pm

Students can also listen to recorded lectures later.
Whatever appeared in the exam was either what we studied in the Quva prep classes or an extension of the concepts we studied. There were no big surprises! 
Aun Dastgir – Erasmus Scholar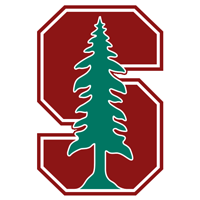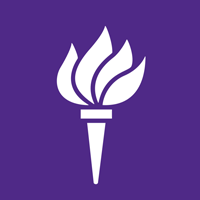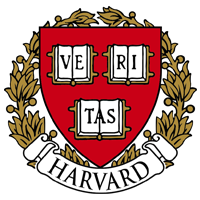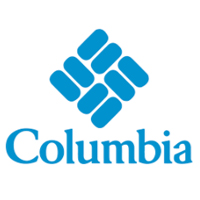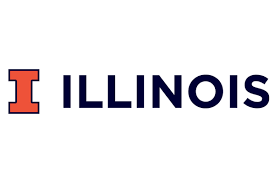 Let me start off by saying thank you to you and your team for this rich learning experience. It has really made my GRE prep easy. Now let me get right to the point.
I appreciate how you made clear at the beginning the types of questions to expect in all three sections. This made things easier and less scarier for me. And, the recorded lectures were really helpful, especially when I missed a few classes. Checking up on our progress every week really helped me to stay focussed and to do all my assignments on time.
I liked how you prioritised explaining and clearing concepts more than focusing on time. I also liked how you've guided me between in centre and at home GRE exams.
The time based assessments helped to get a feel of what it will be like in the real GRE. Especially since it's on computer and it prepares me for the on computer test. And the fact that you use official GRE questions in the assessments is good since it gives a taste of what to expect.
The queries class has been a really good way to having my questions and queries solved. It's very rare, especially in university, that you get a separate class just for clearing up any queries.
Furthermore, I thank Quva for providing me with all the required material which saved me a lot of money. The slight deviating off topic and into real life discussions was very welcomed. It just made things a little less formal and helped me to clear my head and refocus. The practice questions are in abundance, in fact the only problem I faced in this regard was faced was that there were at times too many questions to practice from.
This experience with Quva's online classes has been much better than my university's online classes. You guys provide relatively way better explanations and have better tools to explain the concepts. I feel like taking a class in person and taking one online won't be that different at all. In fact they might be on the same level. I haven't felt any difficulty in grabbing the concepts.
At the end I will say that is very rare to get this good of an experience in just 20K
Back in December 2019, like every college senior, I too was determined to get in a graduate school in the United States. However, my plans altered when I decided to apply to NYU's accelerated Master's program, and I was faced with the challenge of appearing in GRE in a short span of three weeks!
At the time, it was useless to find an institution that could provide accelerated tuitions for the test. However, a cousin suggested Quva and I decided to try my luck. Hesitantly, I called them and put forth my query. Farrukh, a tutor and a co-founder, suggested that I appear for a diagnostic test and start my preparation and if need be, come down to their office in DHA to give the exam in a test environment. His suggestion, unwavering support and guidance helped me carve a preparation plan, and he, very kindly, provided me access to full-length tests that I could either attempt at my home or their office and that too, free of cost.
My first experience with the Quva team prompted me to sign-up for their wholistic two-month long GRE preparation course. However, after having studied an online semester, I was reluctant to sign-up for online classes, but the instructors' dedication and the class format, has changed my perception for the better. 
Someone who suffers from exam anxiety and often fuddles her basic arithmetic concepts, I never felt ashamed of asking question basic mathematical or language concepts. In fact, the instructors actively encouraged to queries, no matter their complexity. In fact, a separate two-hour weekly class was dedicated to questions, a feature that I found most helpful in my preparation. Also, to enhance our learning experience, we were subjected to weekly quizzes, assignments and were provided with all the reading material.
Compared to last time, I now feel more comfortable and confident of appearing for my GRE, and Quva has a considerable role to play in it.
My experience with Quva has been great! Sir Umair is a fantastic teacher who has a unique way of teaching mathematical concepts to students with in depth understanding and as he says "use of intuition". The classes were highly interactive and have improved my overall approach towards reading and interpreting questions (both quant and verbal). What I appreciated the most was the environment of the class; new and innovative ideas from students were welcomed and learning ameliorated as a whole!
When I was looking for an institution for GRE preparation in this pandemic, my only concern was about how the online classes would help me in getting my GRE preparation done? But I am thankful to Quva for breaking all the stereotypes and misconceptions about online classes. I have learned just as much online as I would have in a traditional class. I do not have the interactions with the instructor and the classmates, but I can email or whatsapp my instructor or my classmates anytime. Internet classes have the discussion board where my classmates and I can exchange comments and ideas online. I do not feel as though I am missing out on anything by taking online classes. Thank you Quva.
Seminars on GRE Preparation and Graduate Admission 
Webinars on Graduate Admissions and Scholarships
GRE and Graduate Admission related blogs