Interested in GRE and Graduate Admission Discussions? Join our facebook group.
Zariya Mushtaq, Fulbright Scholar and Harvard law school graduate, explains the difference between Study Objectives and Personal Statement in the video below:
Personal Statement and Study objectives

Fulbright Scholar and Harvard Law School student Zariya Mushtaq shares invaluable tips regarding personal statement and study objectives.

Posted by Quva on Sunday, February 24, 2019
Fulbright scholarship program requires you to write two essays as part of your online application, namely the personal statement and the study objectives. In this article, we'll discuss in detail how to effectively write each of these two essays. Before we do that, it is very important to understand the mission of the Fulbright program and what it expects of successful applicants. That will help you define the tone of essays and overall application, and also the mindset with which you apply for the scholarship.
The mission of the Fulbright program is to help people with strong academic histories to study in the United States as ambassadors for their country. More importantly, they expect their candidates to be passionate about serving their country. Successful applicants in the past have returned to their countries and assumed leadership positions in their fields, and the same is expected of future applicants. Frame your Fulbright objectives with these considerations in mind.
Personal Statement for Fulbright Scholarship Pakistan
Most of what you need to know regarding the Fulbright personal statement has already been covered in my article regarding a general personal statement. Here are the most important takeaways from the instructions provided by Fulbright on how to write your personal statement:
STORY
It should be a narrative account that describes how you achieved your goals related to your area of study. It should not merely be a list of achievements and accolades, but a compelling story of your struggles and motivations to achieve them. Watch the video at the top for details.
INCLUSIVENESS
It should be a comprehensive account, including everything from your education and practical experience to career plans and interests worth mentioning.
See also: How to write a Personal Statement?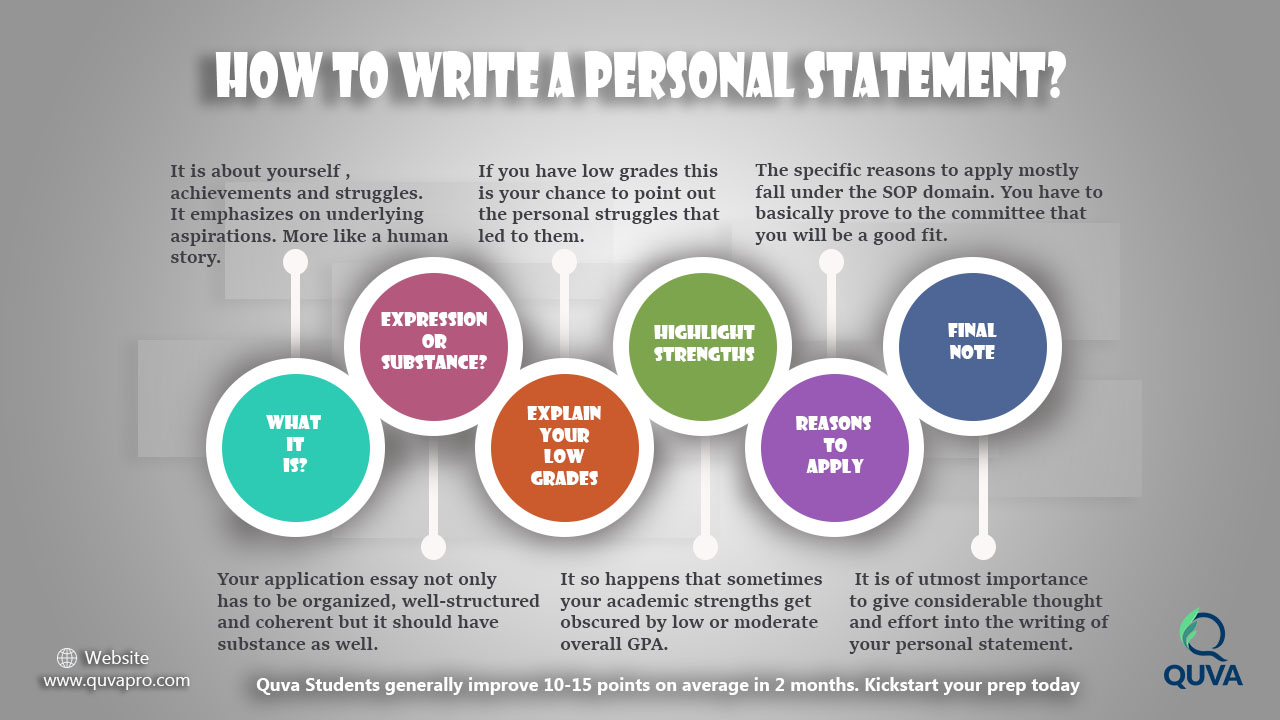 FORMATIVE FACTORS:
It should describe the most important factors that shaped your educational or professional development.
PRACTICAL EXPERIENCE:
It should contain information on the number of years of practical experience relevant to your intended field of study.
NO MENTION OF UNIVERSITIES:
There should absolutely be no mention, whatsoever, of specific universities in the US in which you want to get enrolled. There is another section in the application for that.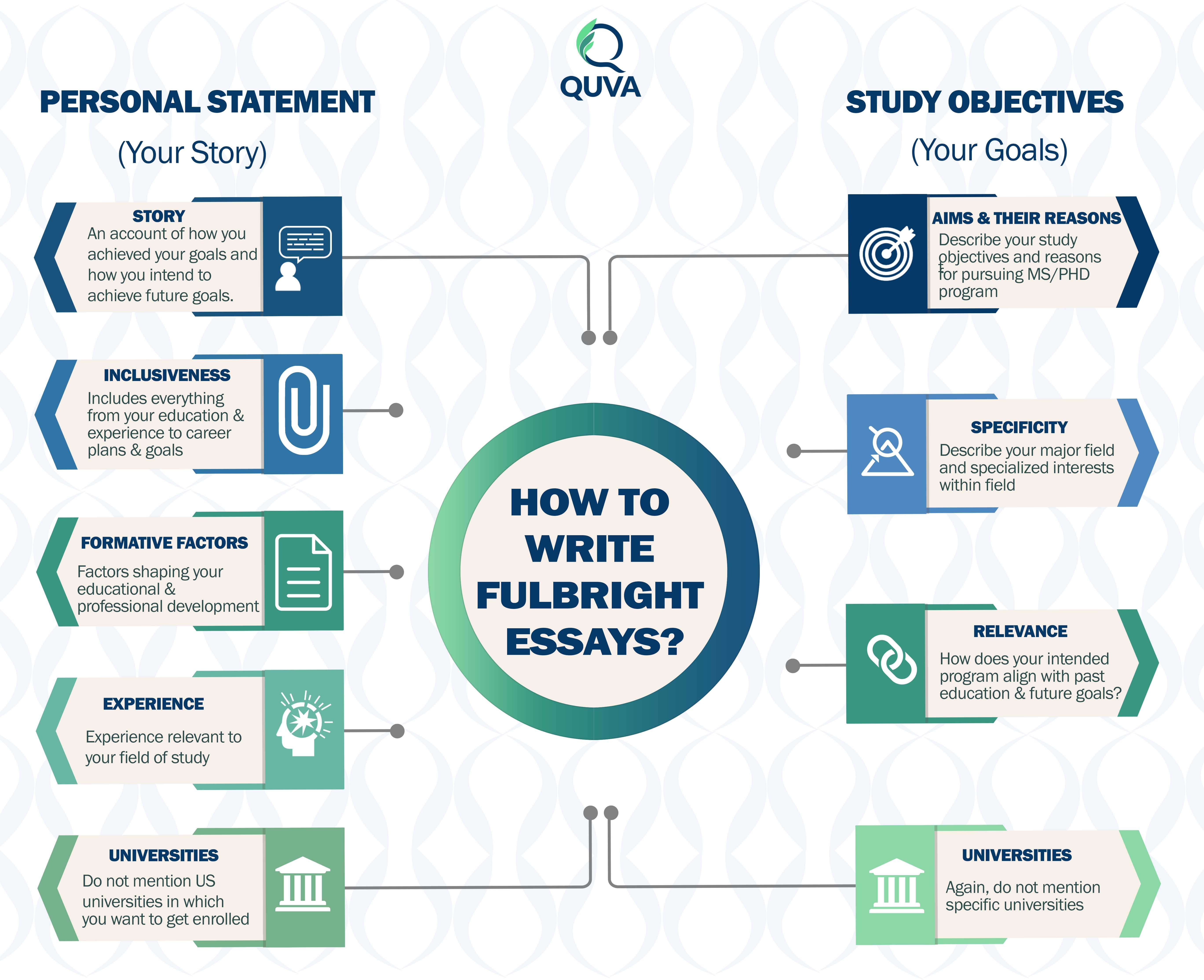 Study Objectives for Fulbright Scholarship Pakistan
This essay describes your future goals as you get enrolled in and eventually graduate from your intended program. Here are the most important takeaways from the instructions on how to write your essay on study objectives:
AIMS & THEIR REASONS
As the name indicates, it should describe your study/research objectives, supported by your reasons to pursue them.
SPECIFICITY
It should specifically describe your prospective major field and specialized interests within this field.
'There were no surprises.' shares Aun about his GRE test day.
RELEVANCE
It should describe the intended program and explain how it aligns both with your past education and experience and your future goals.
NO MENTION OF UNIVERSITIES: 
A common temptation here is to not just state what the objectives are but also to list the program and the university that you want to pursue. It should not mention specific universities. In a nutshell, while the personal statement for your Fulbright application has more to do with what you have done in the past, your study/research objectives relate more to your future in the field of your intended graduate studies.
You may also like: Pros and Cons of Fulbright Scholarship
Read Jessica Su's answer to What was your Statement of Purpose (SOP) for entering into a PhD program? on Quora

Quva Students improve 10-15 GRE points on average in two months. Kickstart your prep today.