Preparation covers all three areas tested on the GRE i.e. AWA, Verbal Reasoning and Quantitative Reasoning.

Duration: 8 weeks
Class Timings:
Optional Class: Friday : 7 30pm to 9 30pm
Mandatory Classes:
Saturday : 12 00pm to 3 00pm
Sunday: 12 00pm to 3 00pm

Students can also listen to recorded lectures later.
Each student gets 5 hours of free lecture recordings before the session so they can make a better decision.
4 Month Long Access of Resources on Application
Practice Questions: 1500+
Pay in installments. No hidden charges.
Most positively reviewed GRE Prep firm in Pakistan
Sessions on Fulbright & Foreign Admission
Since 2018 Quva has helped over 700 prospective test takers and worked with over 200 candidates in person to ensure their score improvements.  We have collaborated with leading universities across Pakistan such as NUST, FAST Islamabad, ITU, Bahria University, IST and others to conduct GRE workshops.
Instructors
Sessions at Quva are conducted by Umair Khan and Furrukh Sami. The instructors have GRE Scores of 338/340 (170Q, 168V) and 326/340 (168Q, 158V) ) respectively. Both of them graduated from NUST as mechanical engineers and have a shared passion for education technology startups. In addition, Umair has a Master's Degree from Harvard University on Fulbright Scholarship and helps students apply for grad school in his free time.
Contact: 03228057328
I would first like to say thanks to this gem of a person, Sir Umair. I would not have been able to get a perfect score in quant if it wasn't for Sir's guidance and encouragement. I was able to improve my score from 306 to 325 in a period of 2 months. I can attest that QuvaPro is one of the best GRE preparation centers if you want to get a good GRE score.
Before joining the session, I had one question in mind: Is it worth spending money on GRE classes when I can find the content online explaining all the concepts especially in the case of Maths? I can now answer this question. Yes, we can find videos explaining all the concepts. However, GRE isn't just about knowing the content.
GRE questions are advertently designed to make the test taker fall into traps worded so subtly by the test makers. The specific hard GRE quant questions that we did in the classes helped me in identifying my weak points, and weekly assignments helped me in covering these weak points.
For someone like me who procrastinates and lacks discipline, it was important for me to have someone who can hold me accountable, and I could not think of a man more fit for the job than Sir Umair.
Quva has seriously been a lifesaver to me. I am an engineer, working in the education sector for the last 4 years, away from the traditional testing services.
Within a span of mere 20 days, the faculty at QUVA aided me in unimaginative ways. One thing that sets the training offered by QUVA with that offered by others is the paper attempting technique, which aids the students in scoring way higher than others.
Alongside, the faculty compounds the confidence of the students manifold. It may seem small, but the little confetti burst it gives you after each right answer really pumps you up and gives you so much confidence. Both Quant and Verbal were seriously giving me sleepless nights, till the time I enrolled for the academy. Within the first week of preparation all my anxiety evaporated in the air like thin smoke. One thing I would forever be thankful for to Quva will be it's dedication towards helping students achieve their goals. They post exam facilitation by my tutors in application process was something I would have never been able to do on my own. Eventually, I was able to ace the test with the score 319.
Honestly, I couldnt be more thankful to QUVA for guiding me in treading the right path towards achieving my goals
W
hen I decided to take the GRE I had a total of 2 months of preparation time. My mock test scores were 155Q 151V. Initially I started to prepare on my own but very soon fell into despair when i could not see substantial progression in my mock test scores. Fortunately, i stumbled upon Quva from a Facebook post. I decided to enroll in the classes as I was already on the lookout for credible sources of prep guidance.
With only a few weeks till test date, I took the classes regularly and solved all the questions assigned by Farukh and Umair. It was then that I started to score above 160 regularly in both verbal and quant. I was very much satisfied with my experience with Quva. The preparation material was relevant and content delivery was on point.
Finally, when i appeared for the actual exam i scored 162V 162Q 4.5AWA.
To prospective test takers I would suggest that there is a plethora of preparation material and an ocean of prep strategies that you will find on the internet, there is no point in dwelling on them as they will only lead to confusion and bleed time. If anyone is looking for the most apt, straightforward and relevant preparation for the GRE exam, Quva prep is for them.
Good luck for your exams.
My journey with Quva began when I fortunately happened to stumble upon one of their facebook promotional ads. Curious to know about the details I started going through their website and I was really impressed with what i found. Both the co-founders of Quva were geniuses who had excelled in their respective fields and were pursuing education as their field of profession. Just after one of their trial classes I was certain that this was the place for me. The fee structure is extremely reasonable and both the instructors Sir Farrukh and Umair give individual attention and make sure that each and everything is clear. Furthermore, if you do not do well on your actual GRE then you can visit the center and attend classes along with mock exams for free. I salute their passion for education.
I was never very good with the verbal reasoning section of GRE, but after long hours and continuous assistance from Sir Umair and Farrukh I believe i have greatly improved. Both of them personally used to ask me if I needed help or how to tackle specific problems, which is something very rare to find in instructors. The faculty at Quva makes sure that you properly grasp the concepts rather than just getting over with them. The individual attention and the care they give is astonishing and i guarantee no other GRE academy gives such individual attention to anyone. I consider myself lucky and am humbled to be a part of the Quva family and I believe you should be a part of it too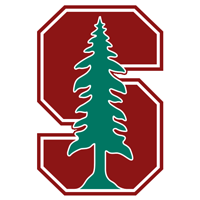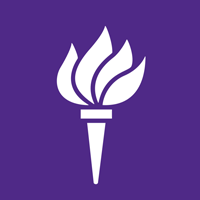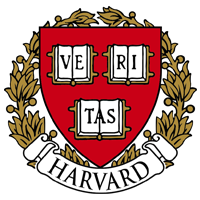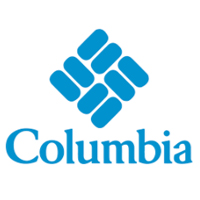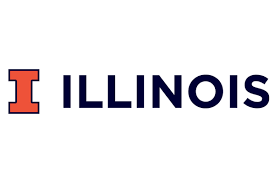 Seminars on GRE Preparation and Graduate Admission
Webinars on Graduate Admissions and Scholarships
GRE and Graduate Admission related blogs
About our GRE Prep program
Quva is not your traditional "just another academy". At Quva, we conduct a 8-week long, rigorous, high-intensity GRE program where you strengthen your Maths fundamentals and learn the strategies essential for score improvement, but this is not what sets us apart. At Quva, we pay attention to every single student, we understand our students are working professionals so our classes are intense, engaging and packed with fine-tuned, highest quality prep material while our weekdays are relatively mild so you can manage your prep with your job/studies. Besides, you can access all preparatory material on the online portal 24/7 so you learn from anywhere anytime. Our score improvement claims are not hollow, we take measured actions by asking students to attempt mock exams at regular intervals and work alongside to ensure improvement. At Quva, you get the attention you deserve. We are confident about our quality and want our students to make well-informed choices, therefore, we allow them to take the first-week trial classes for free.