Register
Registration form: You can register for GRE Preparation classes in Lahore by filling out this google form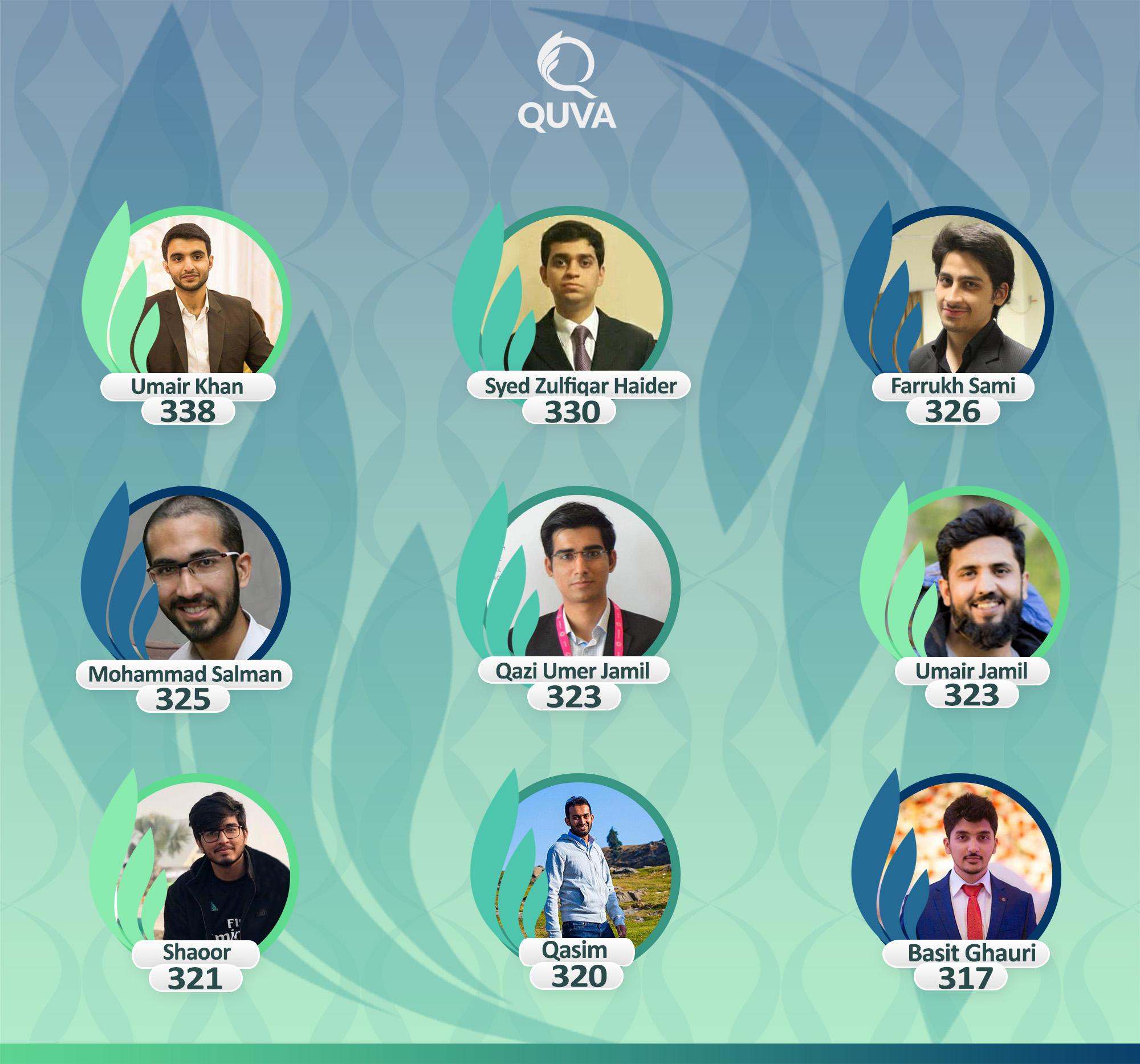 About Quva
In the last one year at Quva, we have helped over 500 prospective test takers and worked with over 130 candidates in person to ensure their score improvements. We have collaborated with leading universities across Pakistan such as NUST, FAST Islamabad, ITU, Bahria University, IST and others to conduct GRE workshops. Feel free to reach out to us at contact@quvapro.com
Instructors
Sessions at Quva are conducted by Umair Khan and Furrukh Sami. The instructors have GRE Scores of 338/340 (170Q, 168V) and 326/340 (168Q, 158V) ) respectively. Both of them graduated from NUST as mechanical engineers and have a shared passion for education technology startups. In addition, Umair has a Masters Degree from Harvard University on Fulbright Scholarship and helps students apply for grad school in his free time.
Interested in GRE and Graduate admission discussions? Click here to join our facebook group.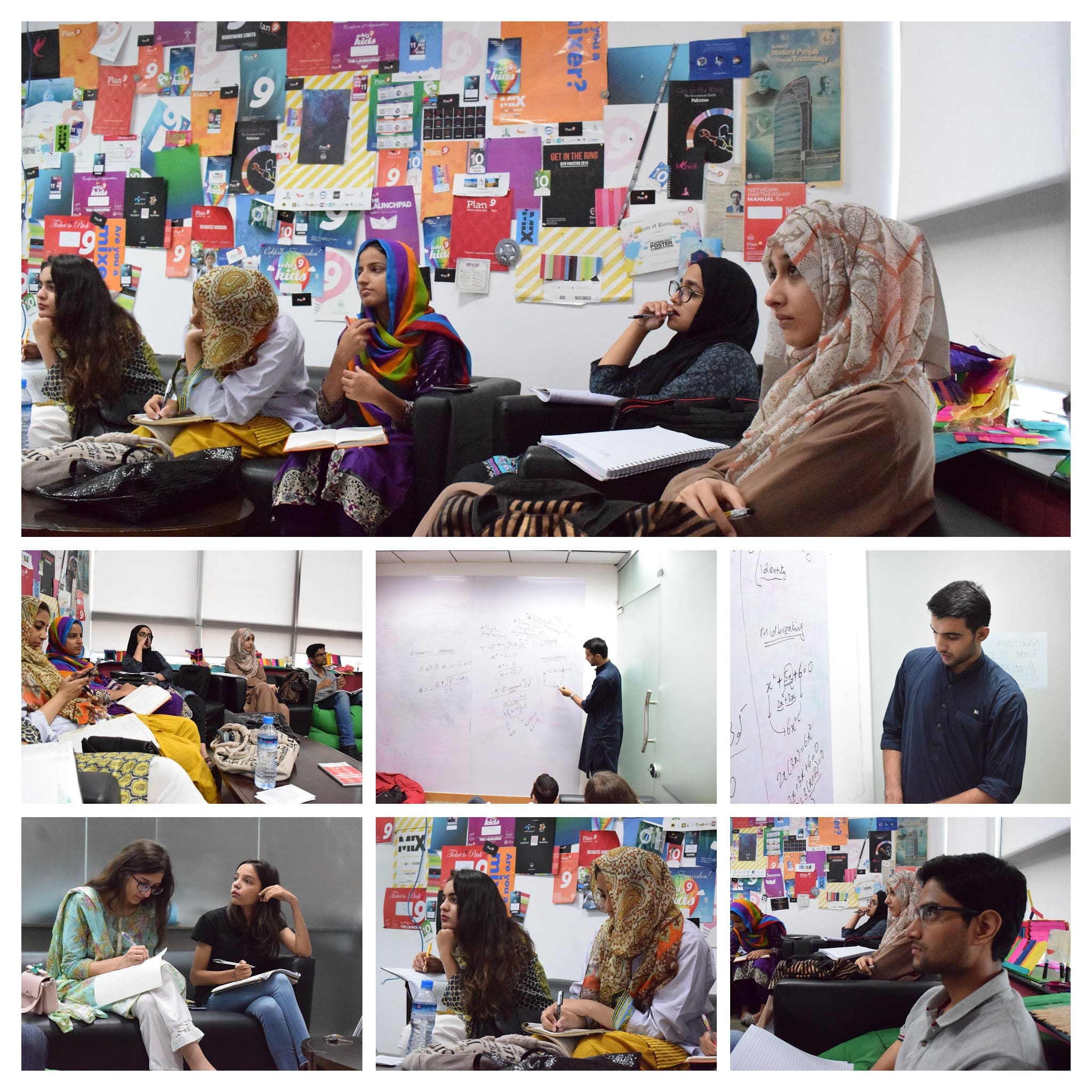 Quva is not your traditional "Just another academy". At Quva, we conduct a 7 week long, rigorous, high-intensity GRE program where you strengthen your Maths fundamentals and learn the strategies essential for score improvement, but this is not what sets us apart. At Quva, we pay attention to every single student, we understand our students are working professionals so our classes are intense, engaging and packed with fine-tuned, highest quality prep material while our weekdays are relatively mild so you can manage your prep with your job/studies. Besides, you can access all preparatory material on the online portal 24/7 so you learn from anywhere anytime. Our score improvement claims are not hollow, we take measured actions by asking students to attempt mock exams at regular intervals and work alongside to ensure improvement. At Quva, you get the attention you deserve. We are confident about our quality and want our students to make well-informed choices, therefore, we allow them to take the first-week trial classes for free.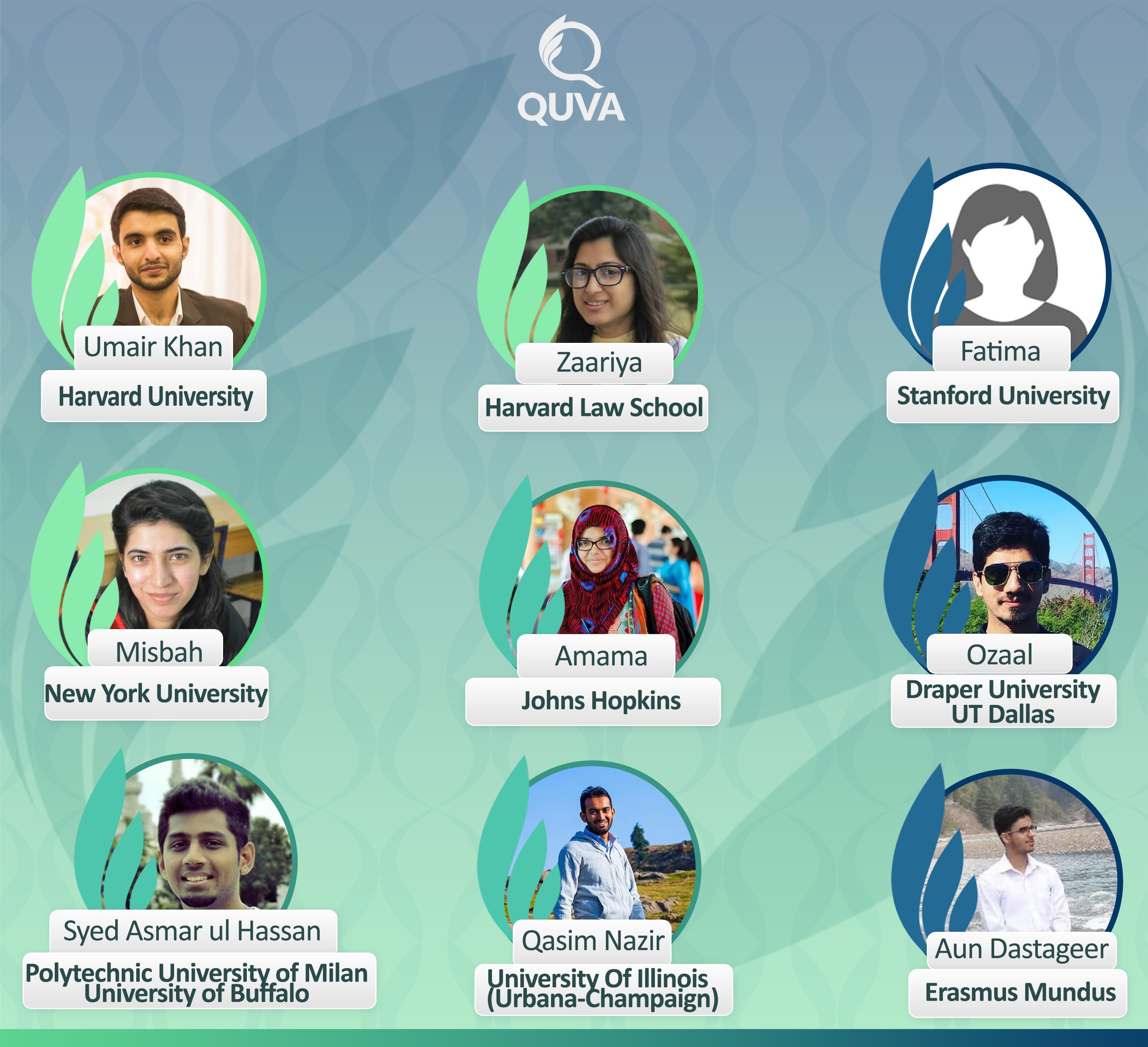 About the session
Duration: 7 weeks.
Classes are conducted on Friday, Saturday and Sunday.
Class timings:
Friday- 6 30pm to 9 00pm
Saturday: 2 00pm- 6 00pm
Sunday: 12 00pm - 5 00pm
Each candidate can take up to two trial classes.
Session charges: 24000/-
Contact: 03228057328
Classes are limited to 25 students, register today by filling out this google form to reserve your seat.
All preparatory material is provided by the institute. Think of Quva as an end to end solution provider that caters to all your preparatory needs at each step.
Venue: 98 Y, Workershive, Phase 3, DHA Lahore opposite Bareeze near McDonald's Y block market. (In case you want to visit us, please take prior appointment.)
Google Maps: https://goo.gl/maps/ymw4sYkby1Aknjdg8
On weekdays: Quizzes and Assignments are conducted through online portal, the material is available till the date of your GRE exam and is accessible 24/7 from anywhere.
You can attempt the mock exams from your home, each candidate is provided with Six Manhattan Prep Mocks which they can use together with the four official mock exams. In total all our students attempt at least 10 mock exams to optimize their prep.
Read our Reviews
You can read some of our reviews here. To see all our reviews, see our Facebook page.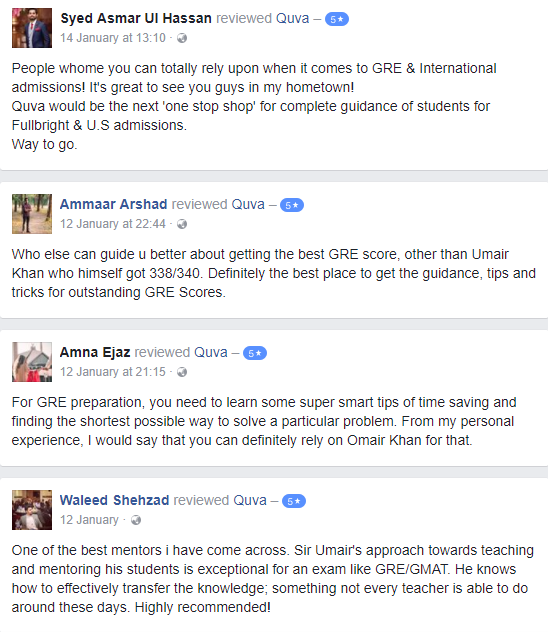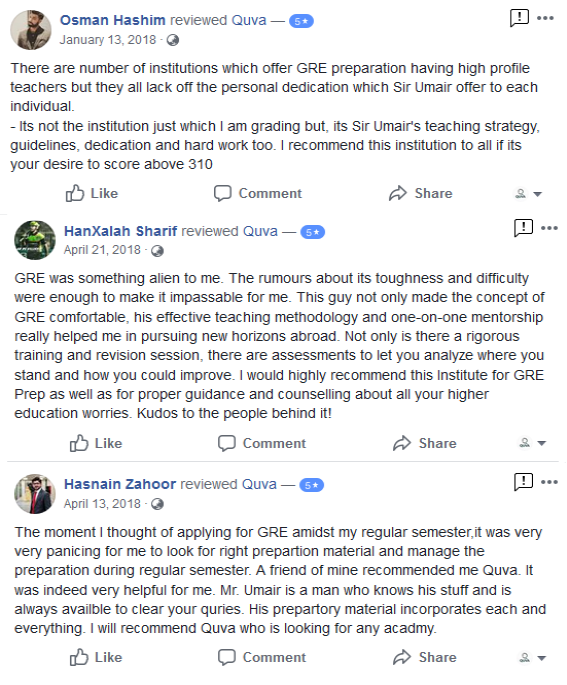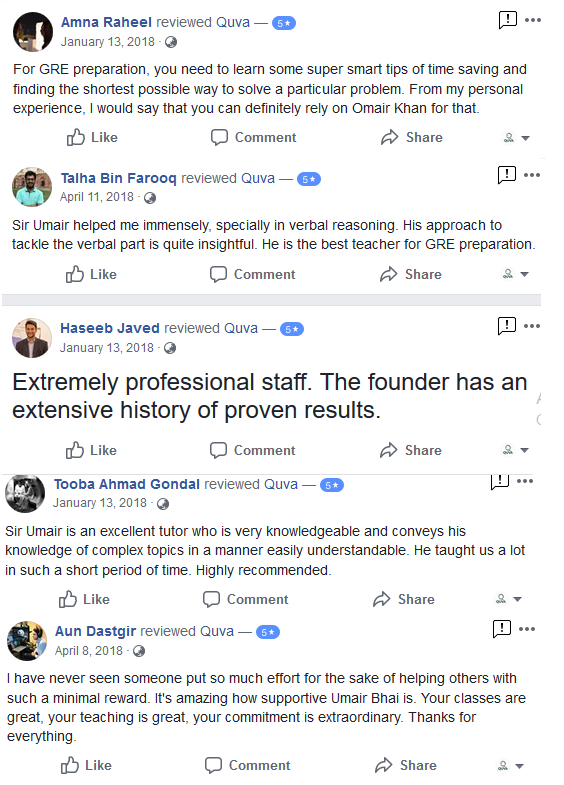 Video Reviews